Technology
All the 'relevant' tecnologies your business and brand needs all in one place.
Forward Thinking
Always at ahead of others, we put strategies in place that position your brand for the future.
Problem Solvers
Our strategy for solving problems is simple: SOLVE THEM BY ALL MEANS POSSIBLE!
Customer Support
Available round the clock to assist you with. Simply click on 'Message Us' below
Our Story
We started as just another company that wanted to do everything, and we did for some time. But then, we realized that if we were going to thrive we needed a dream to build towards. As a result we launched the 'Techless to Techie' framework which essesntially is our secret weapon that serves as our roadmap to realizing our clients dreams and by extension ours. We believe that your dream deserves to be realized and we will help you do just that. Because we know how to get the answers, you can be sure that we won't fail you.
Brand Strategy

80%

Internet Marketing

80%

Chat Bot Creation and Deployment

85%

Online Course Creation

90%

Customer Happiness

90%
Gilead Ogbonna
CEO and Founder
Gilead is a passionate techie with an absolute obsession for figuring things out. He trained formally and informally as a Network Admin, Web Designer, Project Manager, Graphics Designer and Social Media Expert. Loves music, movies, sports, the news and Jehovah.
He's always in the look out for adventure.
Alexander Ibeneme
COO
Alex keeps us focused and on our toes. He's the guy who gets to gather us around and ensure that we are on course at all times.
He's computer scientist and trainer.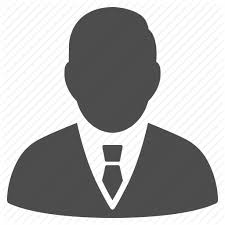 Josiah Arkson
Editor
Josiah is super excited about technology and can talk about its possibilities all day. He brings his knowledge to the table when decisions about our future need to be made.
He is a gamer with a great smile.